WE'RE MOVING THE NEEDLE ON MOTIVATION
DAN FRADIN
Founder & CEO, Impact Wrap
WE'RE MOVING THE NEEDLE ON MOTIVATION
DAN FRADIN
Founder & CEO, Impact Wrap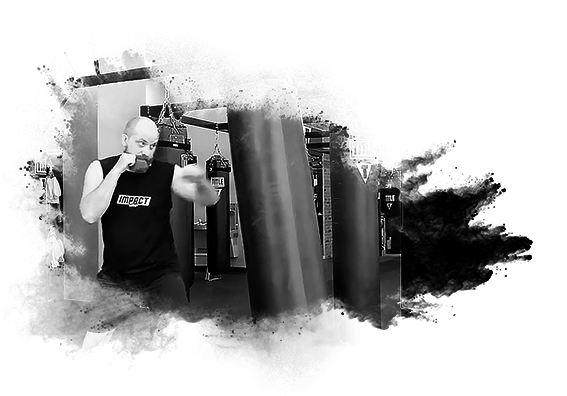 I'm Dan Fradin, and I've been hitting the heavy bag for 30 years.
In my prime, I was competing with top amateurs and seriously thinking about going pro when I damaged disks in my neck, and I was just in too much pain to continue.
So I switched gears and focused on what I loved most about MMA, which was the incredible workout. And, I began studying the science of it with a good friend of mine who had a Ph.D. in bioinformatics.
At the same time, my career as a technologist and marketing executive took off.
But, what I really wanted was a system to help me with my heavy bag training. I looked around and there wasn't anything. I could measure my heartbeat, my running, my walking, my biking…so many things, but I couldn't measure what I wanted to measure, which was my heavy bag workouts.
I knew if I wanted it, other people would too. So I decided to make it myself. And what I couldn't do myself, I found experts to help me. And I made it all happen, the math, the algorithm, the hardware, the social interaction, and competition.
It took a long time and hard work to get it right, but when we got it right, I took to gyms and they loved it because it grew their businesses. Impact Wrap took off so fast that I had trouble keeping up with the demand even today.
Our business model was marketed to gyms. B2B. Now, we have 180 gyms and 86,000 people using Impact Wrap around the world.
In 2020, I knew I needed to market directly to the users outside of the gym so we rebuilt it for home use. We launched our Impact@Home MVP in the summer, and we are now set up collecting amazing feedback as we look to launch Impact@Home 1.0.
With our launch of v3.0 platform recently, I feel like my journey has just started again as we re-invent connected heavy bag fitness once more!